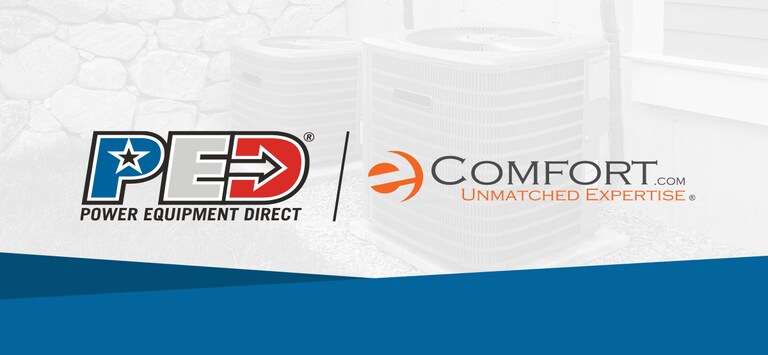 Electric Garage Unit Heater Buying Guide
How to Pick the Perfect Electric Garage Unit Heater
Electric garage heaters are a great solution to heating your home when fuel costs are high, access to fuel is limited, or mounting flexibility is key. Unlike portable electric heaters, electric garage unit heaters are a more permanent solution for a professional environment. Electric garage unit heaters are commonly found in small workshops, greenhouses, and garages.

Now it's time to choose those final specifications!


Choosing a Voltage
Voltage is the difference in electric potential energy between two points. While the details in the physics are not so relevant for our discussion, it is important to select the right voltage for your application, as there are several options to choose from.

Residential spaces will typically require unit heaters using 120V or 240V power supplies. However, if your workshop or garage is on a commercial property, you may have access to other less common voltage options such as 208V and 480V.
Choosing Orientation
The absence of any combustion or venting means electric garage heaters provide more mounting and installation options. Electric garage heaters come in both horizontal and vertical orientations, and your application will dictate which makes the most sense for you.

Horizontal
In most cases, horizontal will be the orientation that provides the best comfort. Horizontal unit heaters blow air outward from one side of the room to the other.

Especially effective when placed at the far end of a room or in rooms with low ceilings, horizontal electric unit heaters will provide broad coverage across your entire space.

Vertical

Vertical unit heaters direct heat downward and allow it to naturally spread out horizontally. The primary application for a vertical orientation would be spot heating, although rooms with high ceilings can benefit from forcing the heat down to the ground before it rises to ensure full coverage.

If you know you're only working in one part of the room the majority of the time or if your ceilings are relatively high, a vertical garage unit heater would be a great fit.

Choosing a Mount Type
Because electric heaters are hardwired directly to your electric lines, you have much more flexibility when it comes to choosing the placement of your garage unit heater. Depending on your space's layout and your specific needs, you can choose from one of three mount types: suspended, ceiling, or wall.

Suspended

Suspended unit heaters are the most common and most agile. Suspended electric unit heaters are attached to a bracket which is mounted on either the wall or ceiling. This is a great option if you want or need to mount your unit heater in a corner.

Some suspended unit heaters are able to rotate 360 degrees, enabling you to spot heat as needed. Similarly, some can be mounted at an angle, directing the heat exactly where you need.
Shop for 208V Suspended Electric Garage Unit Heaters
Shop for 240V Suspended Electric Garage Unit Heaters
Shop for 480V Suspended Electric Garage Unit Heaters
Wall

If you'd prefer a unit heater that blends in smoothly with its surroundings, a wall mounted electric garage unit heater could be the right choice for you.

Coming in several different visual styles, often with options for surface or recessed mounting, you'll be sure to find the right heater for your application.


Shop for 120V Wall Mounted Electric Garage Unit Heaters
Shop for 208V Wall Mounted Electric Garage Unit Heaters
Shop for 240V Wall Mounted Electric Garage Unit Heaters
Shop for 480V Wall Mounted Electric Garage Unit Heaters
Ceiling

If you'd like a seamless addition to your decor but lack sufficient wall space, ceiling mount is the way to go.

Ceiling mounted electric unit heaters come in multiple styles as well. Some mount on the surface of the ceiling, while others can be recessed and made to blend in completely with your ceiling.


Shop for 208V Ceiling Mounted Electric Garage Unit Heaters
Shop for 240V Ceiling Mounted Electric Garage Unit Heaters
Shop for 480V Ceiling Mounted Electric Garage Unit Heaters
Still Not Sure What To Choose?
Give us a call at 866-554-4328 for expert help, or click below to see our entire electric garage unit heater catalog!
NEXT: View All Electric Garage Unit Heaters
Was this article helpful?