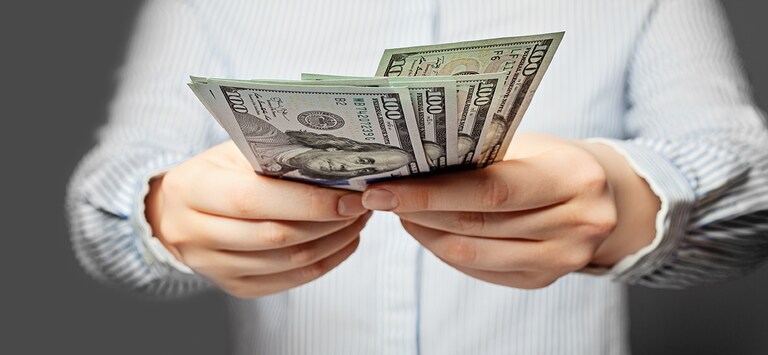 Comfort Cash
How to Earn and Redeem Comfort Cash
What is Comfort Cash?
Comfort Cash is a program for customers to earn and redeem Comfort Cash coupon codes by making qualifying purchases on the Power Equipment Direct family of specialty stores.
Comfort Cash can be earned and redeemed throughout the year using your PED Preferred Customer Account that is associated with your email address.  

How do I earn Comfort Cash?
You can earn Comfort Cash during specific promotional timeframes when you make a qualifying purchase on the Power Equipment Direct family of specialty stores. Comfort Cash is based on the purchase amount after applicable discounts and excludes service fees, liftgate fees, taxes, and shipping. 
From time to time, we may offer you opportunities to earn Comfort Cash, such as inviting you to engage with PED in special promotional events, writing eligible product reviews, or other activities in exchange for Comfort Cash. Comfort Cash may also be given as a courtesy credit to customers in certain circumstances.
How do I receive my Comfort Cash?
There are different denominations of Comfort Cash you can earn based on your order total. You will only receive one Comfort Cash coupon code per transaction. You will receive your Comfort Cash redemption code via email after your qualifying order ships.
How do I redeem my Comfort Cash?
As a PED Preferred Customer, you can earn and redeem Direct Dollars and Comfort Cash on any of our PED network of stores, giving you the power to shop a wide array of outdoor power equipment or HVAC products perfect for your home or business.
You can redeem your Comfort Cash online in the U.S. during the specified redemption period or before the specified expiration date. You have the flexibility to place a purchase with an order value less than the full value of the Comfort Cash redemption code, however, you will forfeit any unused potential Comfort Cash value.
You can use multiple Comfort Cash redemption codes on a single transaction, and there is no limit to how many Comfort Cash redemption codes you can redeem overall.
Comfort Cash Program Terms & Conditions
Qualifying purchases at participating Power Equipment Direct web stores, including PowerEquipmentDirect.com, AirCompressorsDirect.com, SnowBlowersDirect.com, TillersDirect.com, LeafBlowersDirect.com, ChippersDirect.com, PressureWashersDirect.com, ElectricGeneratorsDirect.com, MowersDirect.com, WaterPumpsDirect.com, SumpPumpsDirect.com, ChainSawsDirect.com, LogSplittersDirect.com, StringTrimmersDirect.com, eComfort.com, and ACWholesalers.com. in the United States, during eligible time periods will earn Comfort Cash which can be redeemed for a discount on a future purchase during a subsequent eligible time period or before specified expiration date.


Minimum purchase thresholds to earn Comfort Cash do not include: (a) amounts spent on purchases which occur outside the eligible earn time period; (b) any applicable costs of service fees, liftgate fees, shipping & handling, or taxes. Comfort Cash is earned on the resulting cost of merchandise after all applicable discounts are first applied to the purchase price.


Limit oneComfort Cash redemption code earned per regular transaction within the eligible earning time period. Purchasers will receive a Comfort Cash redemption code via email based on the qualifying transaction total.


Comfort Cash earnings are capped at $250 per customer, per promotion, regardless of how much the customer spends or how many separate transactions they make.


If the amount of a purchase is less than the threshold to use the full value of a Comfort Cash coupon code, any unused balance of the Comfort Cash coupon code will be forfeited.


Comfort Cash coupon codes are valid for one-time use only, have no cash value, and cannot be combined with other offers/discounts.


Comfort Cash coupon codes must be entered at online checkout at the time of purchase.


If you return some or all of the merchandise purchased with a Comfort Cash coupon code, the dollar value discount of the Comfort Cash coupon code will not be refunded or credited back.


Power Equipment Direct is not responsible for lost or stolen Comfort Cash coupon codes.


Any unused Comfort Cash coupon codes remaining after the valid redemption period are forfeited.


NEXT: See All Comfort Deals
Was this article helpful?