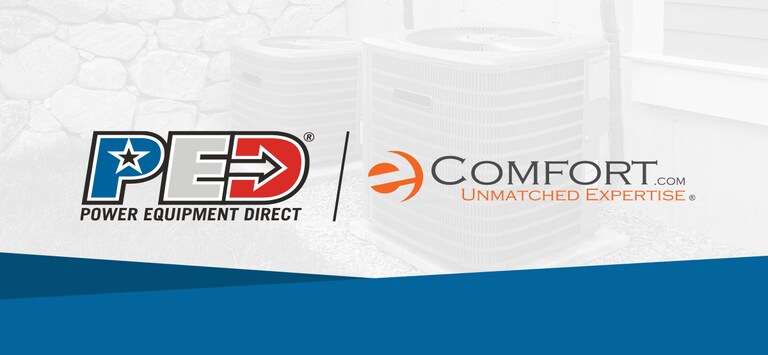 Introducing Mitsubishi's Commercial VRF Systems
Mitsubishi City Multi VRF Applications
Heating and cooling commercial, institutional, and large-scale residential spaces is no small task.

Finding the right balance of energy efficiency, comfort, and control can seem impossible if you are looking to traditional HVAC technologies.

Enter Mitsubishi's City Multi VRF system.
What is VRF?
Consisting of one or more inverter-driven outdoor condensing units connected to a series of indoor units, City Multi VRF, or variable refrigerant flow, systems share many similarities with mini split systems. They provide superior comfort at a higher efficiency than traditional heating and cooling systems with the option to heat and cool on a room-to-room basis.

Commercial and institutional spaces converting to City Multi from outdated boiler systems see savings eclipsing 50%, translating to thousands upon thousands of dollars saved every year.
Commercial VRF Applications
The following are examples of commercial applications where VRF systems shine.
Office Buildings
Giving your office tenants the gift of zoned comfort allows them to focus on the business at hand, rather than whether or not their coworkers are fiddling with the thermostat.

Some office buildings have reported saving more than 45% on HVAC energy bills with a City Multi system.
Multi-Zone Low & High-Rises
Whether you're zoning by the room or by the floor, City Multi VRF can keep even the tallest buildings comfortable. With a maximum refrigerant line length of over 3,200 feet and the option to place condensers at the top and bottom of your building, City Multi can heat and cool the tallest building on the planet twice over.

Light Industrial Spaces
The flexibility of a Mitsubishi VRF system makes it an excellent addition to your industrial building, even across multiple applications. City Multi units offer quiet zoned comfort for offices and high-power, high-efficiency heating and cooling for warehouse or factory space.

Data Centers
Protecting your company's data is of the utmost importance. With the addition of a low ambient kit, a City Multi system can keep your servers cool through frigid outdoor conditions.

Multi-Use Buildings
Having trouble finding a heating and air conditioning solution that fits your combination loft/office space/art studio/café? City Multi systems offer you ultimate control for those tricky applications that require a little bit of everything.

Institutional and Residential VRF Applications
VRF systems aren't limited to commercial applications. Here are some institutional and residential applications.
Schools
Discomfort and equipment noise are distractions that your students and faculty could do without. Adding a City Multi system with a central controller lets you keep every classroom comfortable through shifting conditions.
Learn how a school saved up to 50% on its heating and cooling bills with City Multi.

Hotels
Nothing ruins your guests' stay and raises your bills, like noisy, inefficient PTACs (packaged terminal air conditioners). Yet, in many hospitality applications, these are still seen as the go-to for zoned temperature control.
Offer your guests the luxury of variable refrigerant flow comfort and cut your bills in one fell swoop with a City Multi system.
Learn how a VRF could save a hotel more than 50% on heating and cooling costs.

Hospital and Healthcare Facilities
Maintaining the right temperature on a room-to-room basis isn't just a matter of concern in healthcare environments, it's also a matter of safety. Make sure that your patients and staff are able to focus on wellbeing with the zoned control of Mitsubishi's City Multi VRF systems.
Learn how VRF cut the cost of heating and cooling an assisted living home in half.

Historic Renovations
Since they don't need ducts, City Multi VRF systems offer cutting edge comfort to your historic space without the hassle of major construction. They are also considerably quieter than forced air systems, allowing the historic splendor of your building to be appreciated without distractions.

Multi-Family Apartments
With a heat recovery VRF system, you can rest assured that all your tenants are happy regardless of the season and maintain their personal comfort preferences. City Multi systems also make it easy to meter the energy consumption of every zone, making them especially alluring for large scale condominium buildings.

VRF systems aren't limited to the above applications. They are very customizable and can bring maximum comfort and energy efficiency to almost anywhere.
Was this article helpful?