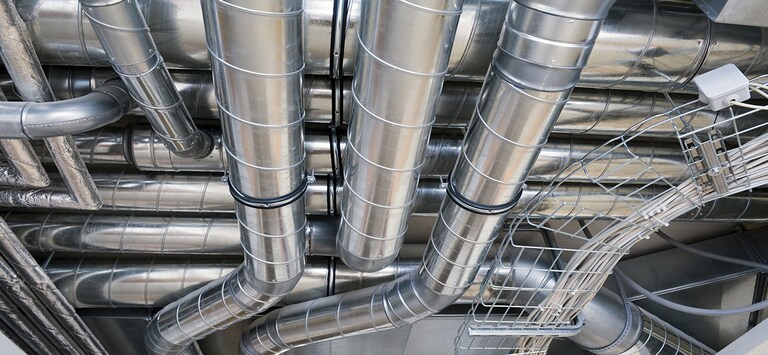 How To Install Venting for High-Efficiency Equipment
DuraVent PolyPro Installation Guide
Are you looking for a high-efficiency venting system, but not sure which is right for you? Whether you've just bought a high-efficiency gas furnace, boiler, tank or tankless water heater, PolyPro from DuraVent is the best venting solution specially-engineered to perfectly match your new heating appliance.

In our "Intro to Venting" article, we discuss how this revolutionary venting system is superior to PVC and galvanized steel. In this article, we will show 3 typical PolyPro venting applications:

Putting the Pieces Together
Installing PolyPro is literally a snap due to the proprietary locking system that eliminates the need for glues or fasteners.

Just like PVC, you are able to cut the pipe to length, but unlike PVC, your installation will look professional and polished. (Just be sure to use a locking clamp when cutting PolyPro because the integrated "tab" will be removed.) See how easy PolyPro fits together:

Installation In Action
PolyPro's well-engineered design allows HVAC contractors and homeowners alike to enjoy reduced installation costs with superior results. Take a look at this animation to get an idea of what a horizontal twin-pipe installation looks like:

Typical Applications
The illustrations that follow represent three of the most common heating appliance venting applications. Getting the right venting system is easy. By identifying your application, all you need to do is select the appropriate kit and pieces by clicking on the corresponding model numbers.

Note: To ensure your kit and components will fit, verify the diameter of the exhaust vents on the heating equipment and the length of pipe needed for termination to the outside. Consult with your appliance's installation guide for details.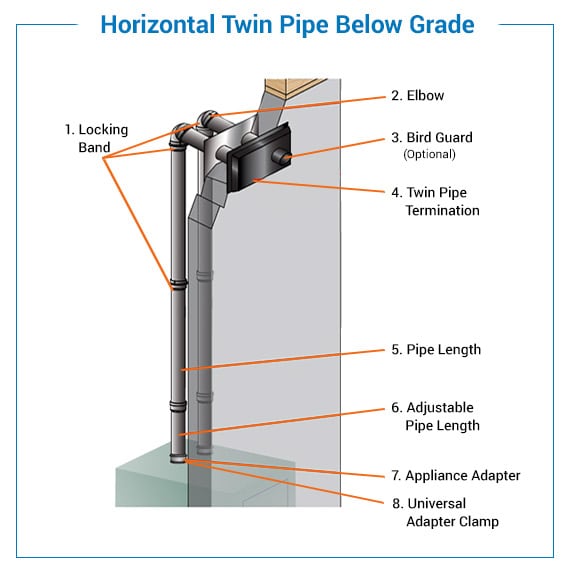 Item Description
Model Number
8. Adapter Connector
(Universal Adapter Clamp)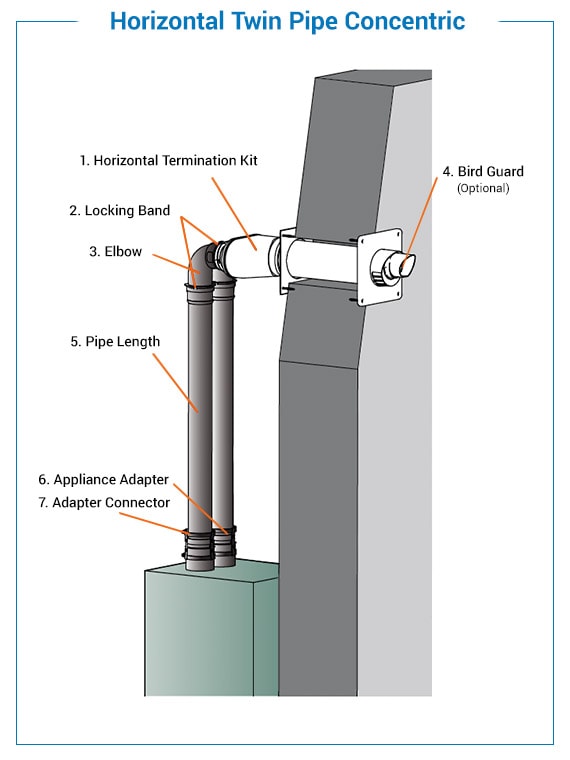 Item Description
Model Number
7. Adapter Connector
(Universal Adapter Clamp)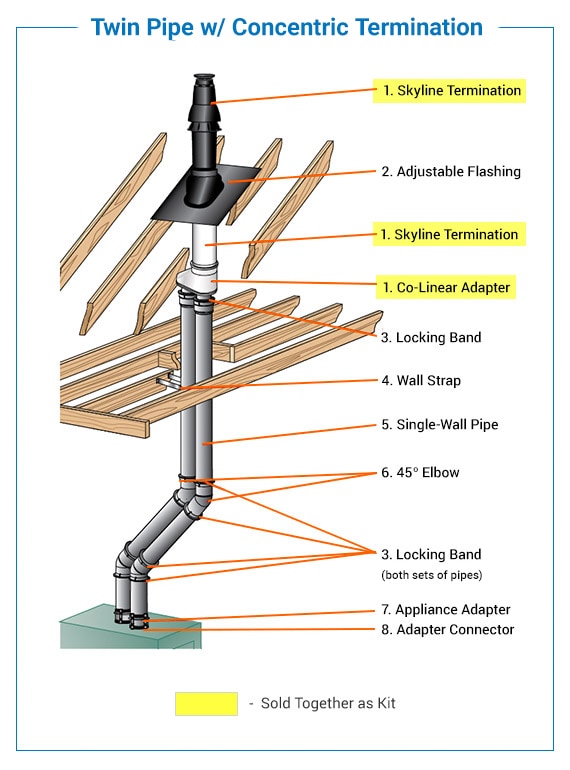 Item Description
Model Number
1. Vertical Concentric Vent Kit
(Skyline Termination x2, Co-Linear Adapter)
8. Adapter Connector
(Universal Adapter Clamp)

Our Goal
At eComfort, our goal is to provide you with our "Unmatched Expertise" so that you'll be confident with your PolyPro purchase.

If you ever have questions, do not hesitate to contact one of our experts! If your particular application wasn't listed, don't worry - we offer an extensive list of DuraVent PolyPro products to fit every need. Soon you'll be admiring how professional your completed project looks!
SHOP: All DuraVent Venting Materials
Was this article helpful?