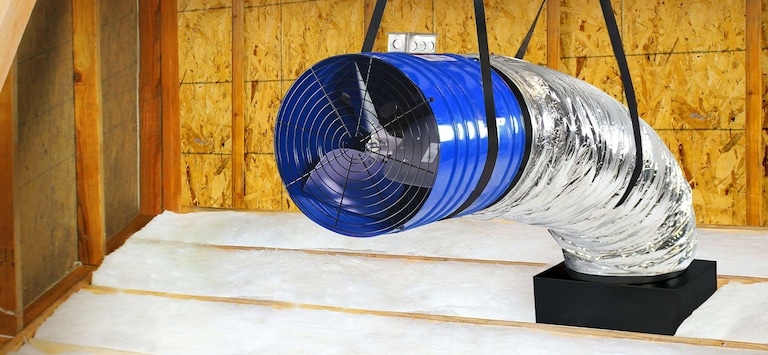 Whole House Fan Sizing Calculator
How to Know What Size Whole House Fan You Need
When the air inside your home is warmer than the air outside, you may think to open your windows and let the cool air in. The problem this poses is that, without proper airflow, you're not going to effectively cool your whole house.
By sizing and implementing a whole house fan, you can pull the warm, stale air from your entire home into the attic where it's vented outside. Simultaneously, cool fresh air will be pulled through the open windows and circulated through every room, effectively replacing all of the air in your home and minimizing your dependence on air conditioning.
In order to get the right fan, you'll need to size your whole house fan to exchange the appropriate amount of CFM (cubic feet of air per minute). Our whole house fan sizing tool can help you determine the right size for your home without doing a lot of math.
Whole House Fan Sizing Calculator
Enter House Square Footage (ft)
Enter Ceiling Height (ft)
Your Required Whole House Fan Airflow (CFM)
Approximately
For Effective Cooling
Approximately
For Faster Cooling
Was this article helpful?