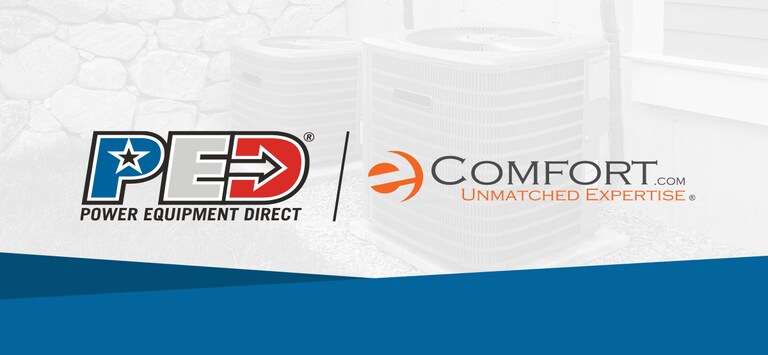 eComfort Shipping
How to Get Free Shipping With eComfort
eComfort makes getting your comfort equipment a breeze! Homeowners and installers have enough to worry about, shipping shouldn't be one of them. In fact, we offer FREE shipping on purchases over $199.
For more information on how to receive a freight shipment, see the video below.
Lift-Gate Service & Curb-Side Delivery
All products weighing more than 100 lbs. ship via semi-truck. We recommend ordering the Lift Gate Service to safely lower the product to the curb. If you have a loading dock or forklift, you do NOT need a liftgate service. If you are a residential customer, you must have at least 2-4 able-bodied people present to unload the equipment.
As a convenience to our customers, eComfort now offers a White Glove Service upon special request. Please call for a quote. The standard shipping service does not provide White Glove Service. In other words, you are responsible for getting the products from the curb to your garage. The trucking company is not obligated to assist, but many are kind enough to help.
Remote Area Surcharge
Within the contiguous United States, a few zip codes require additional services to facilitate the delivery. If you are one of the few who happens to live on an island or a very unique area, we can still ship to you. However, depending on your zip code, you may be charged a "Remote Area Surcharge" while checking out.
California Compliant
Some engine-powered products CANNOT be shipped to California because they do not meet the emission standards of the California Air Resources Board (CARB).
Alaska & Hawaii
We ship most items to Alaska and Hawaii. However, due to the extra shipping costs, we cannot offer "Free Shipping" to these states. Standard shipping rates will be added to the shopping cart when checking out.
International Shipments
We currently do NOT ship internationally, including Canada and Puerto Rico. We can, however, ship to freight forwarders inside the United States. You would be responsible to coordinate and pay for the international shipment.
Re-consignment Fees
Changes to the delivery address requested after the product ships will incur a $50 re-consignment fee.
NEXT: How to Get Overnight Shipping on Equipment
Was this article helpful?