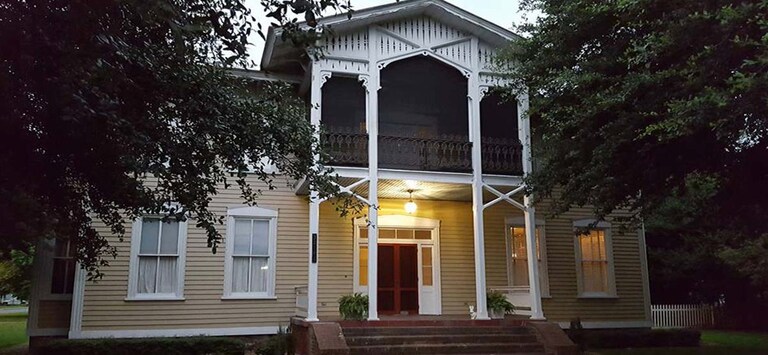 Preserving History with Mini Splits
eComfort Boosts Comfort and Energy Savings at Historic Home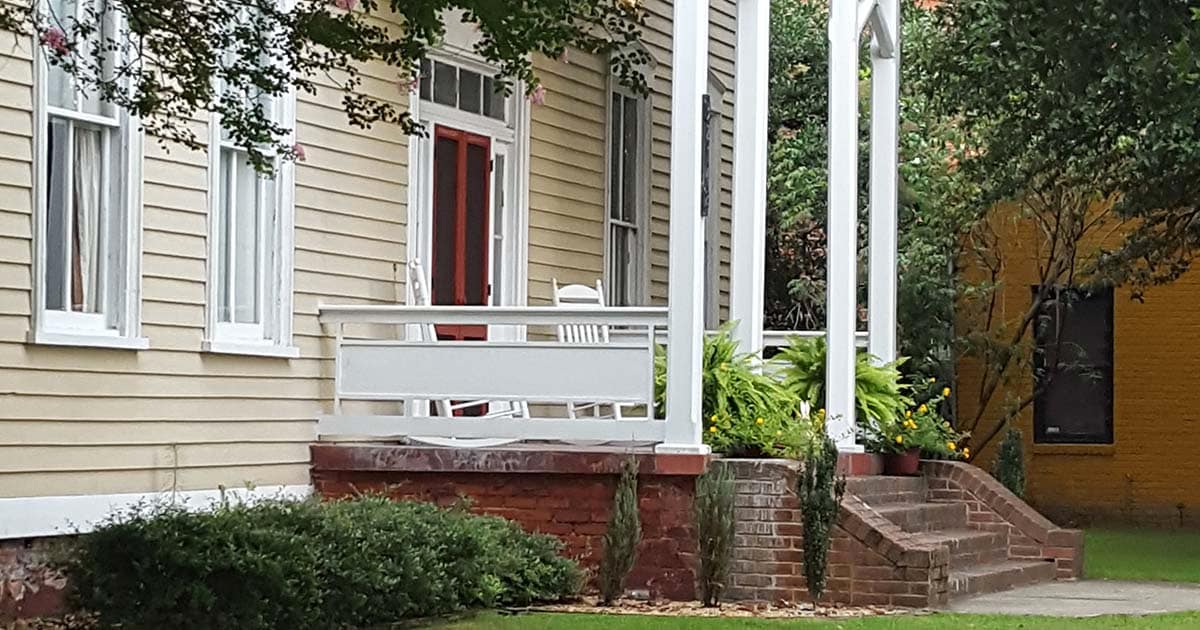 Owning a historic home can be very rewarding. But those rewards come with responsibilities that modern homes don't typically face.

For example, maintaining a comfortable temperature can be challenging. Historic homes weren't built with energy efficiency in mind. The occupants stayed warm until the firewood burned out, and the idea of air conditioning didn't even cross their minds.

So, whenever new homebuyers move into a historic home, they often must retrofit twenty-first-century technology onto a nineteenth-century structure. Willie Johansen of Boykins, Virginia recently faced this challenge and solved it with help from the experts at eComfort.com.


The Heating Struggle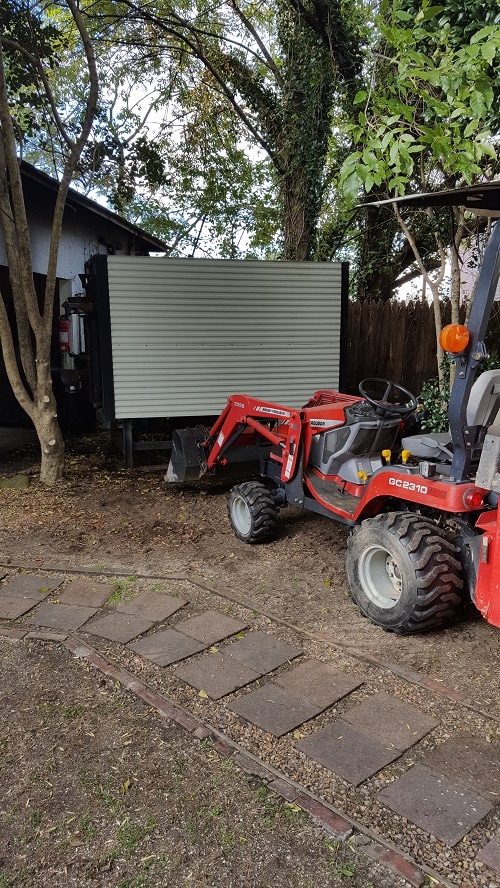 Willie moved into the historic Beaton-Powell Homeplace in 1996. Built in 1857 by the town's founder, Edward Beaton, the two-story, 4,000 square-foot home is recognized for its Greek Revival and Italianate architecture and is listed on the National and Virginia Register of Historic Places.

The home had always suffered from a lack of heat. Johansen explained that the previous owner had confined himself to living in just two rooms heated by large kerosene heaters.

When Johansen bought the home, it wasn't financially feasible to install ductwork for a forced-air heating and cooling system, nor pipe for radiant heating. Both systems would have been structurally invasive. Instead, he purchased a wood-burning boiler that served him and his family for several years until it became too heavy a burden.

The wood-burning boiler was a tremendous amount of work and expense," explains Johansen, who had to stack 12 cords of wood every year, clean the unit weekly, and often get up in the middle of the night to replace malfunctioning parts, to name a few tasks. "The physical labor involved with maintenance was immense, and I couldn't see myself doing that for the rest of my life.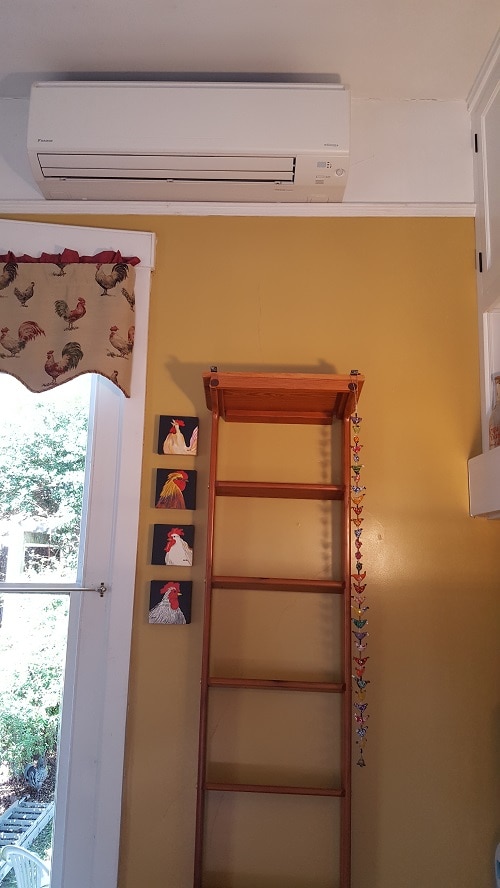 The question became what to replace the stove with. Forced air/radiant was still too expensive and impractical a proposition. Fortunately, one of Johansen's friends told him about ductless mini split technology.

Mini split systems require no ductwork. They consist of indoor units that link to outdoor condensers via a refrigerant line set. Chief among the mini-split system's benefits is the ability to have separate temperature zones throughout the home, enabling one room to be warmer or cooler than another.

Johansen instantly realized that this was the solution he had been looking for. "The ability to condition individual rooms sounded very efficient to me," he explained. "Since we only use a small portion of the home at any given time, heating the entire house to a comfortable temperature wasn't necessary.


Finding the eComfort Solution
When Johansen contacted eComfort, the online HVAC retailer was able to assist him through the entire buying process. "They were there for me from A to Z," he said.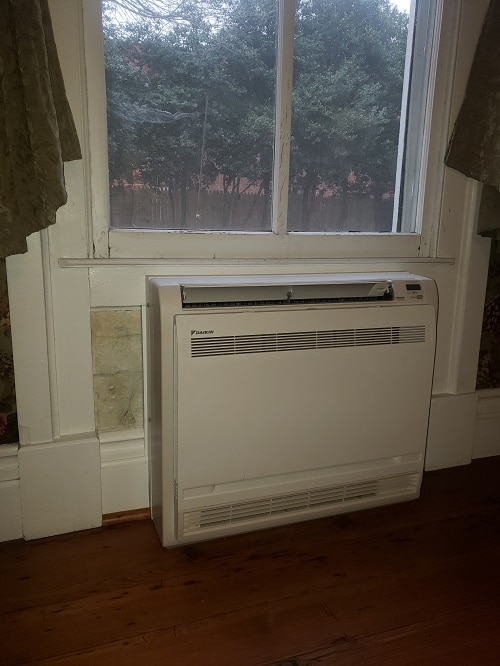 The main challenge in choosing the right heating/cooling system for this historic home was the sizing. With no insulation, double doors with side-lights and transoms, and roughly 40, single-pane, 84-inch-high windows, the Beaton-Powell House had a very loose building envelope.

I did not know what I was doing, so I gave eComfort the dimensions of the rooms, the number of windows, and other sizing information," says Johansen.

Using this data, eComfort product and sizing experts were able to craft the optimal mini split heating and cooling solution—not an easy task for a historic home.

In the end, installers set up nine indoor Daikin mini split units and connected each to one of two outdoor condensing units. They used a mix of mini split styles—from wall-mount to floor-mount units— depending on the needs of the space, as recommended by eComfort.


A Perfect Fit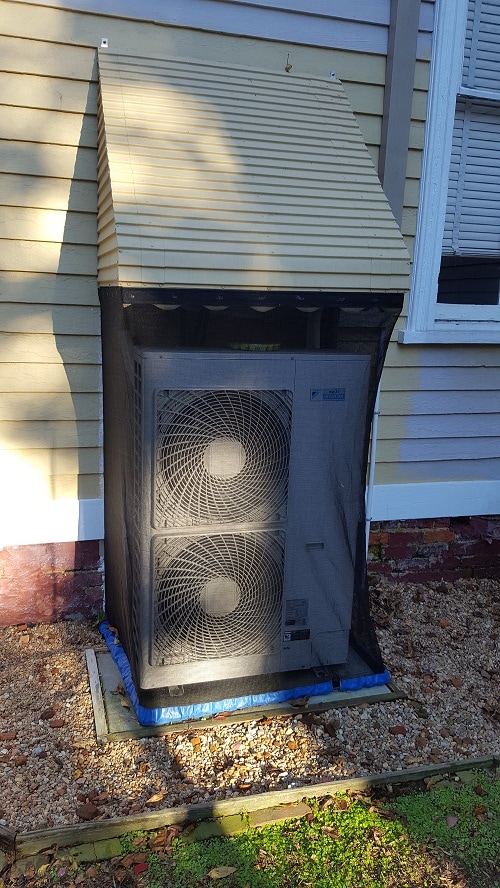 Johansen was particularly pleased by the professionalism exhibited by both eComfort and Daikin customer service. "They were very patient with me even though I kept throwing them curveballs and researching competitors," he said.

Johansen immediately noticed the benefits of mini split technology. "It's now a comfortable temperature all over the house, even in the hallways where we were never able to heat before." For added convenience, he and his wife can control all nine zones with a wireless remote.

This improved comfort has also brought major financial savings, with Johansen paying 46% less per month after switching from the wood-burning boiler to the mini split system. These savings take not only energy into account but also other costs associated with the old boiler, such as wood and various maintenance parts.

Preserving a historic home's heritage while enjoying modern comforts is never an easy compromise. Fortunately for Johansen, eComfort guided him to a Daikin mini split system that will provide his family with uncompromising, energy-efficient comfort for years to come without disturbing his home's nineteenth-century charm.


Learn More: Mini Split Inverter Technology
Was this article helpful?