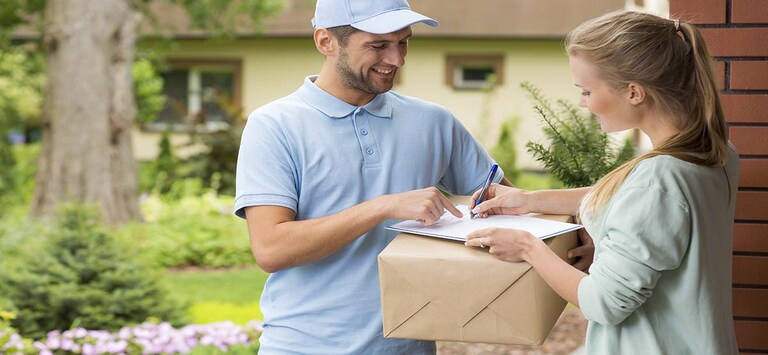 How to Get Home Air Filters Delivered
eComfort HVAC Filter Subscription Program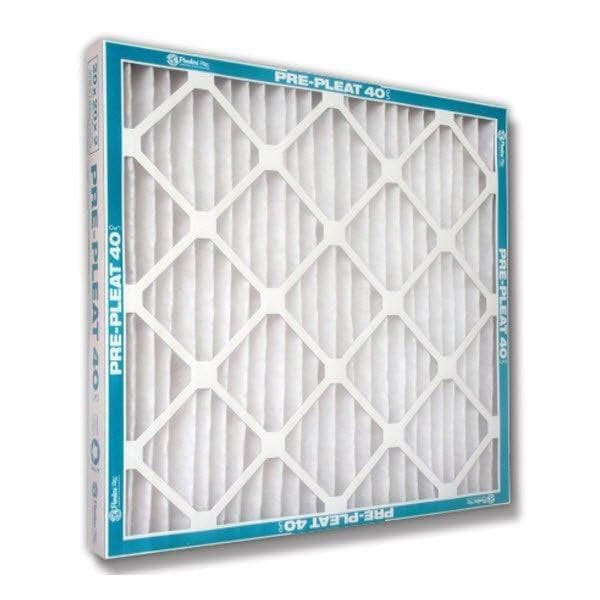 Life is full of little hassles. One of them is having to change your HVAC filter every 30-90 days. It's not easy to remember to do something that's so out of sight and mind.

Regularly changing your home air filter is crucial to maintaining HVAC system health and indoor air quality.

Luckily, eComfort now does the remembering for you with our home air filter subscription service. You just pick your filters, indicate how often you need new ones, and we'll have them delivered to your door. When they arrive, you'll know it's time to replace your old ones.



Why Choose the HVAC Filter Subscription Program? 
Most of us lead busy lives. Between work, getting something to eat, and chauffeuring our kids to extracurricular activities, we don't have time to think about things like air filters. When you subscribe to regular filter shipments from eComfort, you gain:
Convenience from not having to go shopping yourself
Peace-of-mind from not having to remember when to replace your filter
Expert customer support in choosing the right filter for your home


How Do I Get Started?
You can get started in the HVAC air filter subscription program by subscribing either when you purchase a stand-alone filter or when purchasing new HVAC equipment.


Step 1: Choose Quality
Choose your filter quality based on MERV rating. The options are Basic, Better, and Best, in order of how well the filter captures airborne particles.


Step 2: Choose Quantity
Next, choose the quantity, or how many filters you would like in each shipment. For example, you might need one for your furnace and a second one for a return air vent upstairs. Maybe you own multiple properties and need several filters at once.


Step 3: Choose Frequency
Choose the frequency, or how often you want to receive a shipment. Available frequencies range from every 1-6 months. The frequency will depend on your filter's quality (Best needs to be changed less often than Better) and the dustiness of your home's air (multiple pets will make more frequent replacements necessary). It will also depend on how many filters you purchase in each order.
Step 4: Subscribe
When you click Subscribe Now, the subscription will populate your cart. From there, you will create an account (see below) and reach the checkout page to enter payment info and finalize the order of your furnace filter subscription and equipment.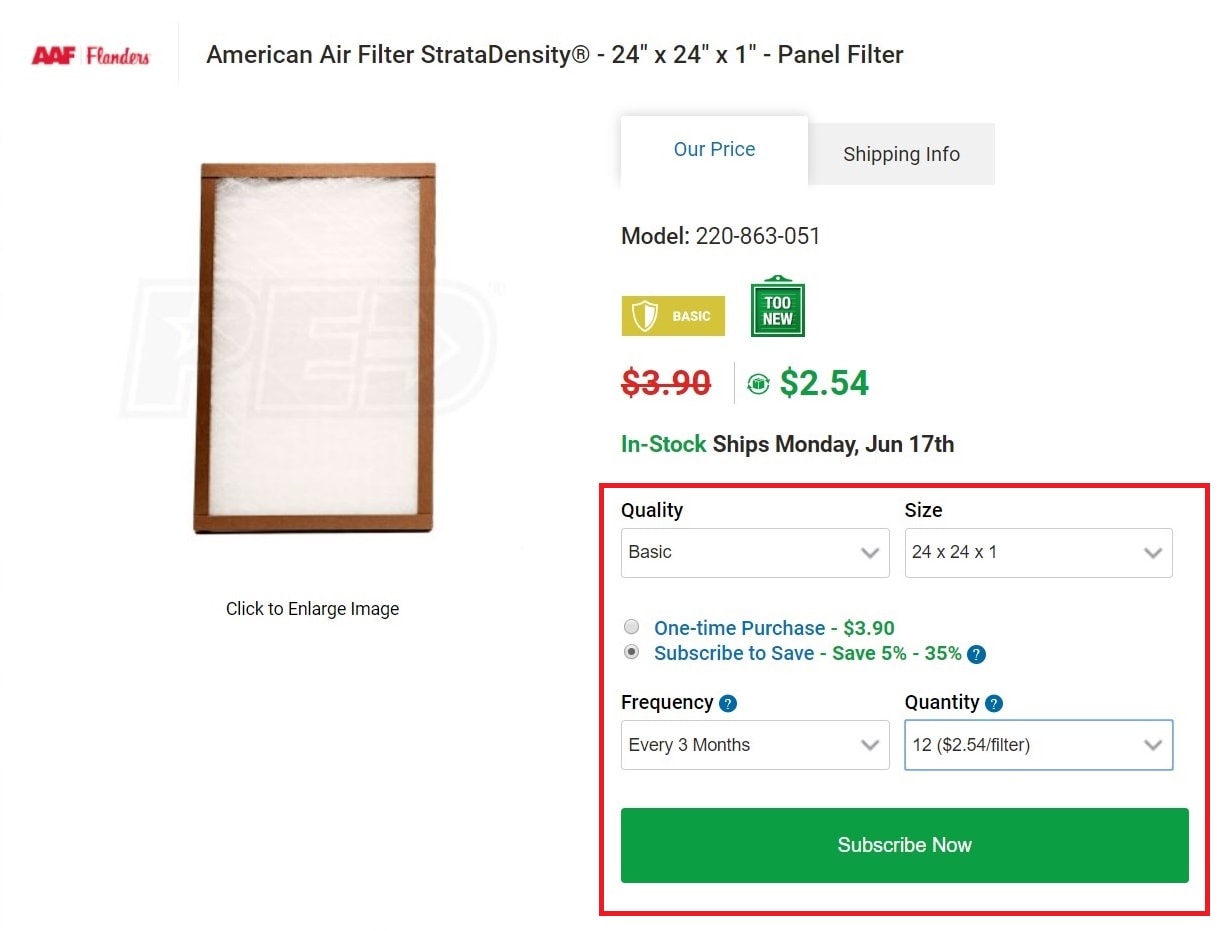 The process for subscribing when purchasing a new piece of HVAC equipment works the same way as above, except the filter is found in the Recommended Accessories Tab.
Remember, eComfort has filtration product experts you can speak to if you have any questions. After speaking with them, you can rest assured you'll have the right product. If you want to learn more about filters, we created this guide just for you.
Viewing and Managing Your Account
During the checkout process of your filter subscription order, you will be prompted to create an eComfort Account. This account will display your active, paused and canceled filter subscriptions.

Your account is where you will manage your filter subscription. Here you can edit your subscription details, ie. change quality, frequency, or quantity. It's also where you can edit your payment details and shipping address.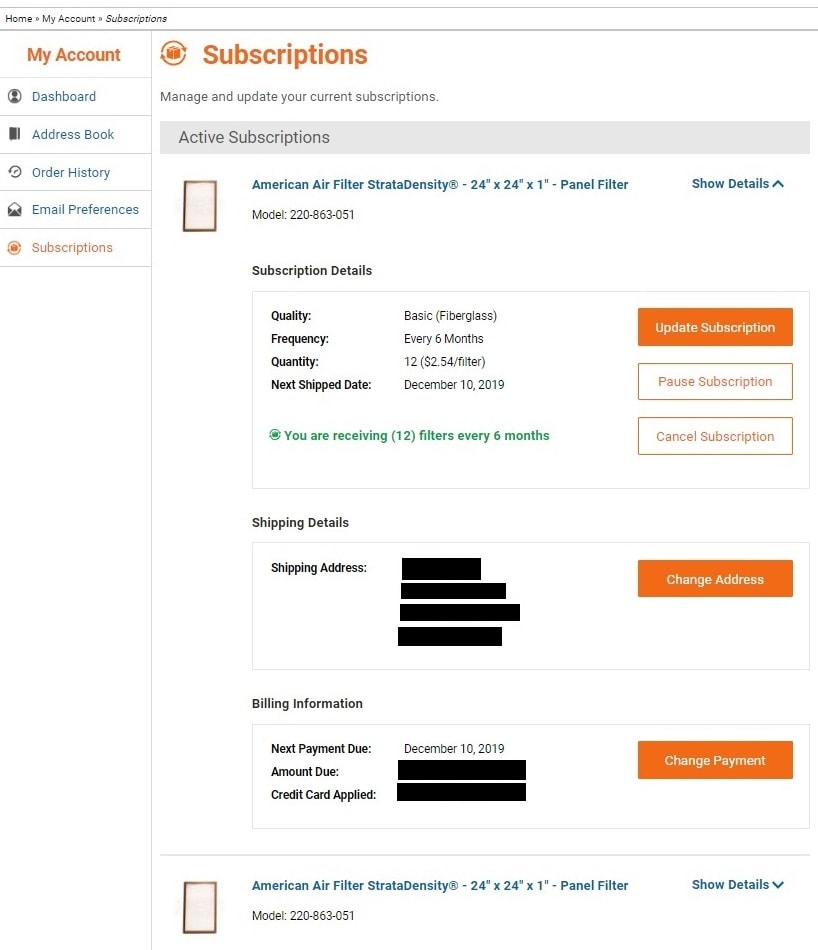 You can pause your filter subscription, if, for example, you won't be home for an extended duration and won't be running your HVAC system. When you return, you can restart the subscription.

Lastly, this is the place where you can cancel your subscription. Any changes you make to your account will be confirmed via an email to the email address you have on file.

Of course, you can always also call us at (866) 554-4328 for help with managing your account and subscriptions.


Filtering out the Hassle
With eComfort's filter subscription program, you can cross one more headache off your list.

By subscribing to regular filter shipments, you can rest assured that your home will "breathe easy" without you lifting a finger.


  NEXT: Browse Eligible Filters
Was this article helpful?