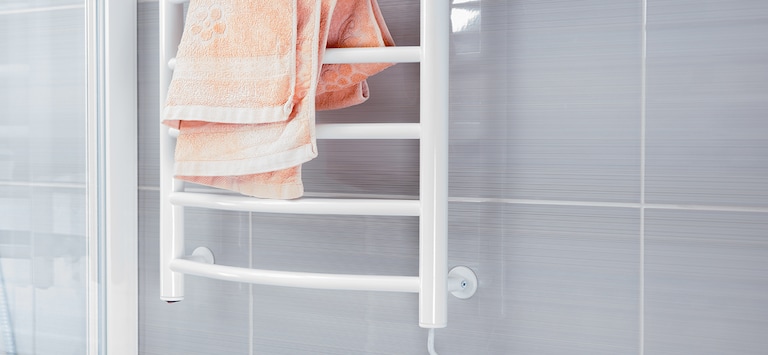 Electric Towel Warmer Buying Guide
How to Pick the Perfect Electric Towel Warmer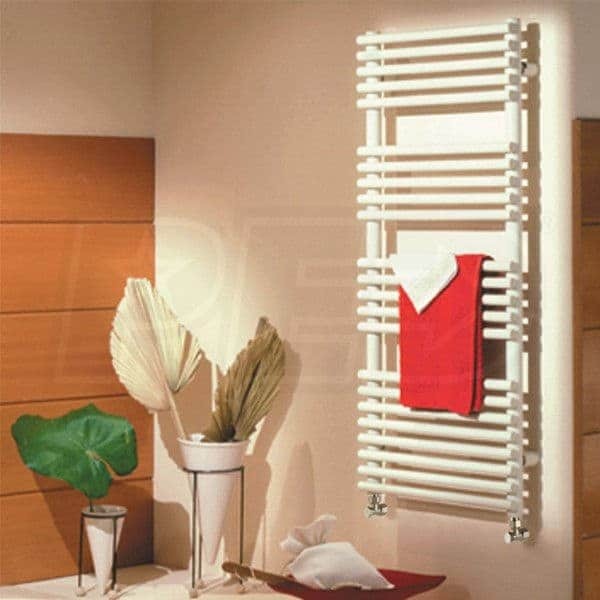 No one enjoys getting out of the shower on a cold winter's morning. You step into the frosty bathroom and shiver as your feet touch the damp floor. You wrap your towel around you hoping for some warmth, but it's also cold.

Now imagine you step out of the shower into the warm embrace of a towel just heated by your electric towel warmer. It's the same feeling as putting on clothes straight from the dryer.

Electric towel warmers are the bathroom accessory you didn't think you needed. You just have to feel it to believe it. Below, we'll overview the two basic types of electric towel warmers and how to set them up.


Selecting a Connection Type
Electric towel warmers come in two different connection types: plug-in and hardwired. Making a decision will be easier after you consider aesthetics, installation difficulty, and bathroom layout.

Plug-In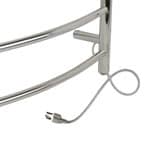 Plug-in towel warmers are the easiest to install, as they plug right into a wall outlet.

If you have a GFCI (ground-fault circuit interrupter) outlet near the location where you hope to mount your towel warmer, this is an easy option for you.

Although plug-in towel warmers tend to be slightly more expensive than their hardwired counterparts, they don't need an electrician for installation, making them a less expensive option overall.


Learn How to Pick the Perfect Plug-In Towel Warmer


Hardwired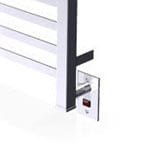 If you don't have a readily available outlet or you'd prefer a cleaner look without a visible cord, there are plenty of hardwired options available, as well.

Hardwired towel warmers require more installation work, as the towel warmer must be connected directly to your home's electric wiring. For your safety, we recommend hiring a licensed electrician for this type of work.

With this added effort, though, comes a lower upfront cost and a fully-integrated look you can't get with a cord and plug.


Learn How to Pick the Perfect Hardwired Towel Warmer
It's up to you which type of electric towel warmer fits your desired look and budget. Either way, you'll enjoy a level of comfort you never knew was possible.
NEXT: Shop Electric Towel Warmers
Was this article helpful?