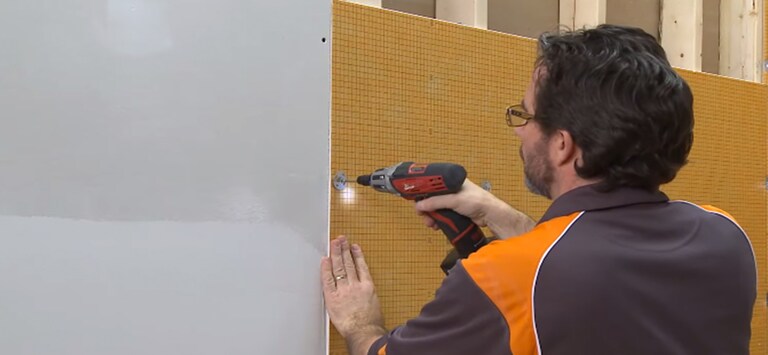 Building a Shower Made Easy
How to Build a Shower with Schluter Systems
Who doesn't like to take a long, hot shower? Especially when outdoor temperatures dip or after a long, hard day at work - there's nothing better than a nice, relaxing shower!
Steam builds up in the bathroom and it feels like your own personal sauna. But, these long, warm showers are only possible when a homeowner has a properly installed and sealed shower system.
With every shower, water can leak down through unsealed cracks in the shower pan, slowly eroding the sub-floor and surfaces below. Pretty soon, you'll wake-up one morning and find a gloopy, mold-ridden sinkhole where their shower stall once stood. Not a good picture and not safe.


Schluter Shower Kits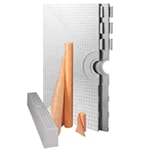 Enter Schluter Systems. Originally dedicated to tile edging and protection, Schluter has expanded their product line to cover all sorts of bathroom and kitchen remodeling solutions.
One of these ingenious products is the Schluter KERDI shower kit. The KERDI shower kit is the like Lego for shower stalls. The Schluter shower system includes all the necessary parts and directions so even a relative novice can install a beautiful shower without much fuss.
Even better, Schluter machines all the different components of the KERDI shower system to fit specifically into one another. This ensures every wandering droplet of water is channeled safely down the drain.
Buying a shower piecemeal from a big box retailer may mean slightly different specifications between pan and drain, for example, requiring extra waterproofing and introducing more opportunity for catastrophic failure.
View & Shop All Schluter Complete Shower Kits
Eliminating Water Damage Using Waterproofing Membranes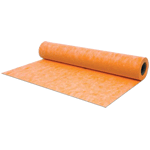 First in the KERDI kit is the Schluter KERDI waterproofing membrane.
Installed over the subfloor, the specially woven fabrics of the KERDI membrane ensure water stays segregated from any component susceptible to water damage or rot, and can be tiled on directly without any additional treatment.
The KERDI membrane even comes in specifically cut corner pieces. Water leakage most often occurs at joints such as those between the floor and the wall. Including pre-cut waterproofing membranes covers these error points. This extra step helps ensure a complete shower system from Schluter.
View & Shop All Schluter Complete Waterproofing Membranes
Containing Water Using a Shower Tray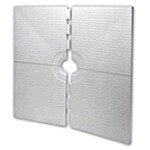 With the KERDI waterproofing membrane installed, next is the Schluter-SHOWER-ST two-piece shower pan system.
Installing the SHOWER-ST literally couldn't be easier. The two pieces of the SHOWER-ST are designed to dovetail perfectly into one another. Not only does this make installation a literal snap, but, again, the dedicated machining helps to ensure water stays in the drain where it belongs.
Knowing well that variety is the spice of life, Schluter manufactures a wide variety of SHOWER-ST pans to allow for variations in water drainage.
A popular option is the center drain system, where the two halves of the SHOWER-ST come together with a drain hole in the center. However, Schluter also offers SHOWER-ST modular shower pans with varying drainage options.
View & Shop All Schluter Shower Trays
Schluter Dedicated Drain Kits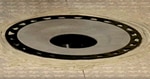 Some KERDI shower kits include dedicated drain kits. If a homeowner chooses this option, the drain includes necessary waterproofing membranes.
Again, this drain is made specifically to fit the KERDI shower system. With our pan and drain installed, all that is left are the finishing touches.
The Schluter KERDI shower kit includes the SHOWER-SC curb. The SHOWER-SC curb installs at the outer threshold of the shower pan, keeping any water inside the shower and preventing spillage. The curb also adds visual appeal, adding a nice finishing touch to your ideal shower.
Long shower takers can now enjoy their steam in peace. With a Schluter KERDI system below and around them, keeping water quarantined from wood and providing proper drainage, even the most luxurious of showers will keep their surfaces safe from damage and rot.
So, go ahead and install a Schluter KERDI shower and take that long, relaxing hot shower without worry or guilt!
NEXT: View & Shop All Schluter Shower Systems & Materials
Was this article helpful?