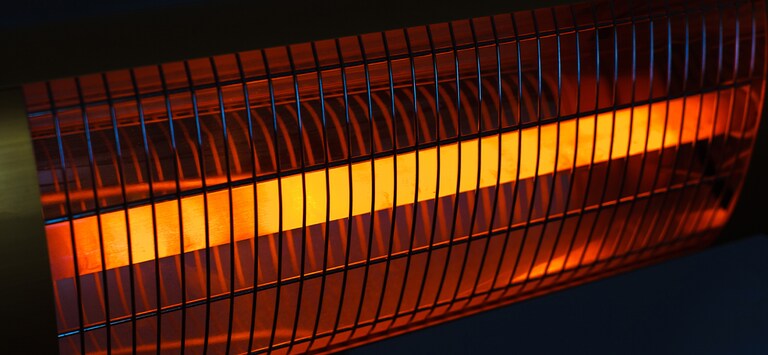 Too Cold to Use Your Garage?
Three Ways to Heat Your Garage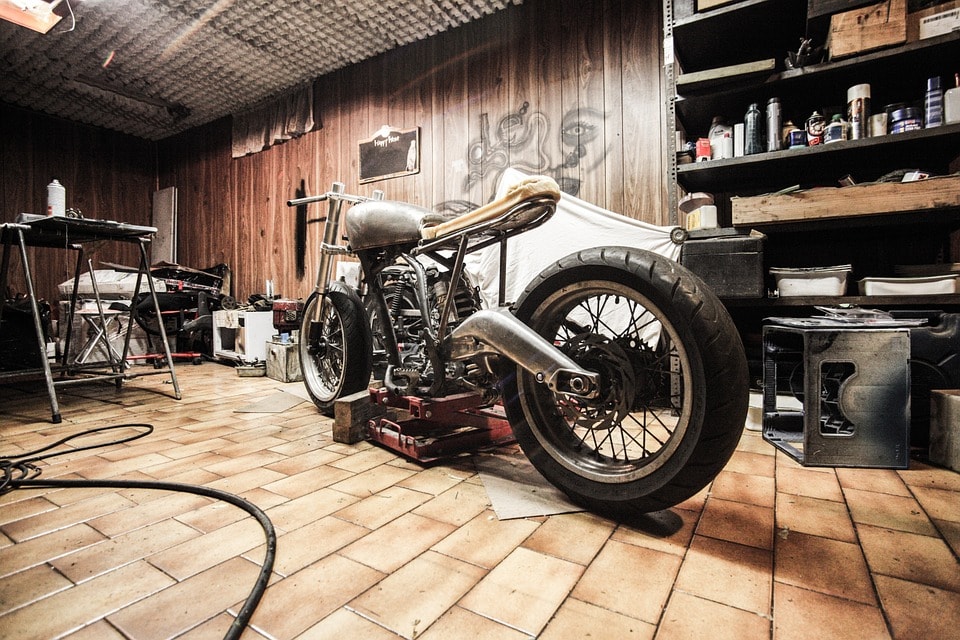 The perfect dream garage isn't complete without a heater and is a huge asset to any home. It gives you more living space to accommodate large holiday parties and allows you to work comfortably on projects all winter long.

Having the convenience of a heated garage also allows you to perform critical winter maintenance on your vehicles and equipment. You'll definitely be the envy of the neighborhood!

Most homeowners think of electric space heaters or portable gas heaters when garage heating comes to mind.

These products aren't really heating "solutions," however. They are terribly inefficient, heat a room unevenly, and often don't provide enough heat to keep a room comfortable. Let's explore some better, more comfortable options.

Unit Heaters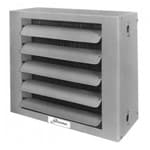 Unit heaters have been a go-to solution for permanent space heating for decades. When you take your family to an indoor ice skating rink or sports event in the winter months, there will often be a heater blowing warm air towards the entrance of the building as you enter. That's a unit heater. Wouldn't it be great if you could get a smaller version for your garage?

Both Modine and Reznor offer unit heaters in nearly any size imaginable, including sizes small enough for your average garage. Modine and Reznor unit heaters are efficient, reliable space heating tools that tap your home's available energy sources to heat an area. Natural gas, liquid propane, hydronic, and electric models are available, so you can select your preferred heater based on the cheapest or most accessible fuel source available in your area.
View & Shop All Unit Heaters
Infrared Heaters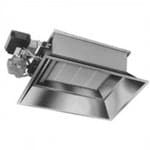 Infrared heaters are another fantastic option for garage heating, and offer the most immediate heat response out of the three options this article covers.
There are two main types of infrared heaters one might use for their garage: a tube infrared heater and a ceramic plate heater. A tube infrared heater consists of two parts: a burner and a heat-emitting tube.

The burner, situated on one end of the heater, uses natural gas or liquid propane fuel to heat a long tube extending the length of the heater. This tube acts as a heat exchanger, radiating warmth to the surrounding area.
A ceramic plate infrared heater, also known as a high-intensity infrared heater, uses a similar burner to heat one or more ceramic plates in a metal housing. These ceramic plates provide intense heat radiation towards whichever direction the heater is pointed, quickly warming the surrounding area.
View & Shop All Infrared Heaters
Underfloor Heating Wire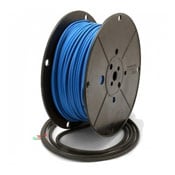 Underfloor heating wire is probably the most work-intensive of the three methods covered here but provides fantastic results.
Electric radiant cable is laid inside of the cement floor of your garage when it is poured so that it can heat your garage from the ground up. Watts Radiant offers a radiant heating cable specifically designed for this purpose called SlabHeat.

Watts Radiant SlabHeat has its own line of accessories specifically designed to help your radiant floor system perform at its peak. Their SunStat line of thermostats interfaces directly with both your heating wire and primary home heating system to provide a central point of control for home comfort. Imagine being able to walk barefoot on your garage floor in the dead of winter and not get cold feet!


NEXT: View & Shop All Radiant Floor Heaters
Was this article helpful?