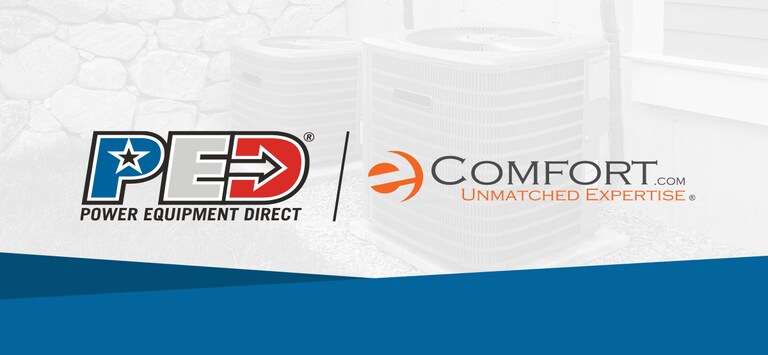 Watts Radiant
Brand Spotlight for Watts Radiant
When people think of heating their home, they think of the traditional boiler-based radiator or furnace that's already installed.

There is another solution however, one that even keeps your feet warm and toasty when you get out of bed in the morning: in-floor heating.

Most common reasons to install radiant heating:



Trouble heating room/s or basement



Upgrading a bathroom



Melt snow/ice on porch and driveway



New-construction energy efficient option


Watts Radiant
is a brand that specializes in this type of heating, and offers a vast array of radiant heating solutions that can be tailored to fit nearly any home.
Watts Radiant offers products in two closely related, but distinct, categories: electric radiant heating and hydronic radiant heating.
Watts Radiant Electric Heating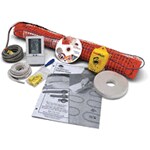 Watts Radiant offers electric heating solutions for both in-home heat and melting the bothersome snow off of your driveway. Their in-floor heating solution is centered around two product lines,
HeatWeave radiant heating mats
and
WarmWire electric heating cable
. The HeatWeave mats are typically used to cover the floors of more traditionally shaped rooms with very little installation time, while the WarmWire heating cable can be used to evenly cover an unusually-shaped floor.
Both arrangements deliver consistent, even heat to an entire room using the most readily available energy source in your home: the electric supply. It is laid on your subfloor and covered with thin-set or self-leveling mortar during initial installation, and is reliable to deliver years of uninterrupted service to your home.
View & Shop All Watts Radiant Electric Floor Heating
Watts Radiant Snow Melt System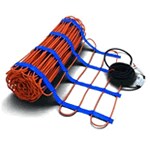 The snow melting systems offered by Watts Radiant are made with the same quality and attention to detail as the indoor radiant heat systems, with high grade heating cable designed specifically to withstand the stress of poured concrete.
Watts Radiant ProMelt Mats and Cable are available in a wide variety of both voltages and dimensions, ensuring that any home can make use of their potent snow melting abilities.
View & Shop All Watts Radiant Snow Melting Systems
Watts Radiant Hydronic Heating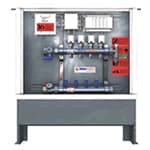 Watts Radiant also offers a complete set of hydronic radiant heating parts, tubing, and accessories. They offer a variety of PEX tubing, each ideal for a certain situation. Onix tubing is made of incredibly high grade materials and can withstand a significant amount of punishment, even over long periods of time. Their PEX tubing is the go-to standard for radiant heating, providing a tough yet economical solution to radiant floor heating, while their PEX-Al-PEX tubing combines the best features of PEX tubing with an aluminum reinforcement layer. Each variety of tubing comes with a full line of accessories, allowing them to connect effortlessly to either a central manifold or other varieties of piping.
View & Shop All Watts Radiant Hydronic Panels
Watts Radiant Manifolds & Accessories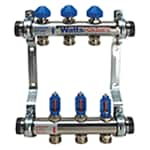 Stainless steel manifolds offered by Watts Radiant are an ideal solution to multi-zone heating with a single radiant heat source. The high grade steel used in its construction can withstand year after year of radiant heating use with proper maintenance, while a full line of accessories ensures that any variety of tubing or piping can be connected seamlessly to the manifold. Watts Radiant also offers a unique arrangement system dubbed SubRay, a system of pre-cut wood pieces that drastically simplify the installation of an in-floor radiant heat system that uses
PEX tubing
. Each piece is cut with grooves that flawlessly match Watts Radiantís PEX tubing line, allowing the tubing to be laid out cleanly and evenly.
View & Shop All Watts Radiant Manifolds
If you're looking for a unique way to heat your home, add a little more comfort to your most used rooms, or keep your driveway and stairs snow free in the winter, consider looking at Watts Radiant's full line of products here at eComfort.com. 
NEXT: Shop Our Broad Selection of Watts Radiant Supplies
Was this article helpful?